Description


Join the army of the dead this Halloween

You don't have to die to become part of the undead! We've dug up the fresh remains of some poor soul to create the most unreal, unliving Halloween mask you've ever seen!
We've got a full-size, terrifying Ghost Rider Mask that makes you look twice as dead. It's top of the line for a costume this Halloween.
Sculptured from the hands of professional artists, Creephead gives you the look of a walking skeleton! Breathable on the inside and breathtakingly scary, it's a great pick for your next Halloween evening!
For the next party, you can be the spookiest creature around and save up on costume money! Spend your next Halloween as the most realistic monster on the streets!
"I'm the only one who can walk in both worlds. I'm Ghost Rider."---Johnny Blaze
The Ghost Rider movie, as well as other sources of inspiration, is the origin of this mask. Let's make something different for Halloween this year.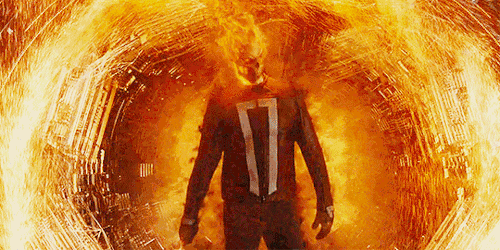 Why Creephead is for you
Become an undead- Give your friends a spook they will never forget, become the scariest face at the party without putting any effort!
Take their fear- You don't need a whole costume to look frightening next Halloween, Creephead is all you need to create a scary look for the night!
Fresh from the grave- Resembling a real animated skull, Creephead is the mask of choice for low-budget Halloween headwear!
Creephead is the ultimate choice- Become the scariest monster of the night, take to the streets looking like one of the walking dead!
It can be worn during a Halloween costume party or for a themed photoshoot. Suitable for all kinds of clothing. Soft flexible material.
😈Specifications😈
Gender: Unisex
Dimensions:9 inches long. 7-inch depth.6,1 inches wide.
Material: High-Quality

 Glass

 

fiber, Plastic,

 Oil paints.

Package included:

1 x Full head skull mask/helmet
Size- Optimal: for a head circumference of 58-62 cm. The maximum head width is 18 cm. The maximum head length is 24 cm.
SHIPPING
Shipping takes 5-14 days depending on location.
Some distant areas can take a bit longer. But we'll get it to you
4 GREAT REASONS TO BUY FROM US

OUR GUARANTEE
🌎We believe we have a unique selection of innovative products.
✈, We believe in our products so much that we know you'll be 100% satisfied with your purchase. To help you know for sure, we offer a 90-day refund period.
All of our products come with a 100% satisfaction guarantee, so you can order with confidence.🔥 🔥 
If you're worried about a potential regret of purchasing something, we want you to know that you can return it with no questions asked.
If you encounter an issue, make sure to contact our customer support. We're available to help 24 hours a day, 7 days a week, 365 days a year.😉
 🎁 💀 The Creephead Full Head Skull Helmet is the ultimate gothic gift for your best friend or girlfriend.
Order Now Before the Stock finished! 
Payment & Security
Your payment information is processed securely. We do not store credit card details nor have access to your credit card information.